NOTE:: This event is limited to U.S. citizens only. All attendees will be required to present a government-issued ID upon check-in at the facility and will be escorted in accordance with facility security procedures. Further details will be provided to registrants in advance of the event. Registration has ended. Please join us at the below-linked Aerospace Tech HH if you were unable to register.

It's time for DEF Los Angeles to host another Drink & Think! This month we are meeting at The Aerospace Corporation's iLab facility at 4:30 PM on Wednesday, April 24th in El Segundo. Our topic for the evening will be "Connecting Innovation Across the Changing Space Ecosystem" leveraging the competing perspectives about space architecture shared in these two articles:
We will also have some presentations about what the Defense Entrepreneurs Forum is about, an overview of the Space Ventures Coalition before moving out around 6:00 PM to the South Bay Aerospace Tech Happy Hour at LA Ale Works in Hawthorne (with food from Bartz Barbecue available for purchase on site). Come join us to connect with others in the area and keep growing the virtuous insurgency!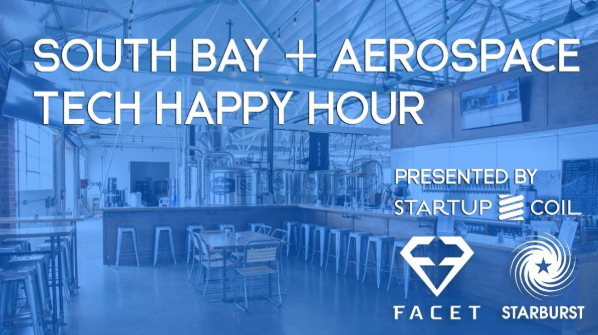 The Defense Entrepreneurs Forum is a non-profit dedicated to promoting and enabling a culture of innovation in the US national security community. The mission of DEF is to inspire, connect and empower people committed to national security through convening events, forging partnerships and delivery of tangible solutions. Some of the ways the connections happen include monthly gatherings, periodic DEFx events, an annual conference, and ongoing collaboration via Slack, Facebook and LinkedIn.
If you are a military member, work in government, are an entrepreneur focused on national security, or find the idea of helping solve tough problems enticing, then DEF's monthly Drink & Think events are a great way to learn more.
---
FAQs
Why should I register? Taking the couple minutes it takes to register helps the local DEF team to better prepare the planned space for everyone who plans on attending. Thanks in advance!
What are my transportation/parking options? Some parking is available in the vicinity of the venue, but people coming from Los Angeles Air Force Base should just walk across the bridge and a rideshare isn't a bad idea for others. You will go through a security gate upon entry and may be asked to show an ID, and you will check-in at the security building next to the parking lot and await an escort to go back to the facility upon arrival. Further contact details for the date of the event will be provided in advance for those who register.
How can I contact the organizer with any questions? Feel free to message DEF any questions you may have on Facebook in advance, or shoot us an email. We don't like spam, but are interested in just about anything else that falls into DEF lanes, so, when in doubt, reach out! We are, after all, about connecting people.